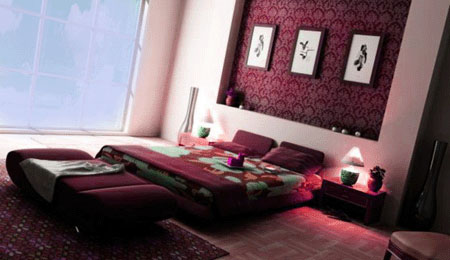 There are many options in accredited home staging courses available to prospective real estate enhancement specialists. The home stager career path is growing fast and the educational community is rising to meet the demand for quality skills and knowledge. Most new stagers will undergo thorough training before getting a job in this fast-paced industry and home staging schools are enjoying unparalleled success and student interest.
This discussion explains the four basic paths of training that are used by most successful real estate stagers.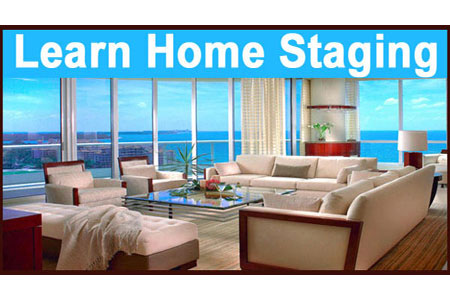 Selection of Accredited Home Staging Courses
There are 4 basic educational options for ambitious people who want to become home stagers:
One can train in person at a traditional home staging school and attend classes in person, on campus. This method is not practical for some students, but does offer excellent hands-on training and a nice atmosphere for learning with some of the best instructors in the business.
One can train in an online home staging course with interactive mentorship from qualified instructors. This is the next best thing to studying property staging in person. The more interactive the program is, the better the training will be.
One can train using a home-study program of books and videos. While this can impart some great knowledge, the limitations are obvious, since there is little or no mentorship or interactivity between student and instructor.
One might decide to skip school altogether and get a job as a home staging assistant or intern. This will provide real world skills daily, while one gets paid to learn. Landing this job can be a challenge, but the training and advancement potential are second to none.
Advantages of Accredited Property Stager Courses
Home stager education provides a good solid foundation for a career in property staging. A quality course will also impart certification to graduates and make them eligible for job placement assistance or direct hire from the company which runs the training institution.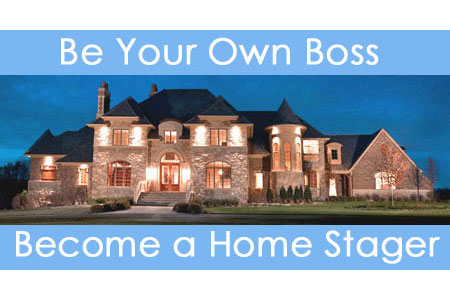 Remember that there are no governmental regulations on home stagers, so no formal training is necessary to enter the workforce. However, if you are serious about performing excellent work for your clientele, you will want to learn as much as possible to advance your career and satisfy your future customers.
Suggestions for Accredited Home Staging Courses
I always recommend that prospective students take their time and thoroughly investigate any home stager training course before signing up. There is no rush, since looking into your options now might save you from making a huge and costly mistake in your future.
Do not base your decision on the cost of the program alone, but instead, weigh the price against the value offered and the opportunities presented. Once you are sure of your choice, work hard and do whatever you can to learn and remember the material. After all, the purpose of training is not just to achieve certification, but also to help you master your new trade and apply your lessons to a real work environment.
I provide a practical guide to learning home staging in my book, as well as discuss the best methods of achieving success in this lucrative career.