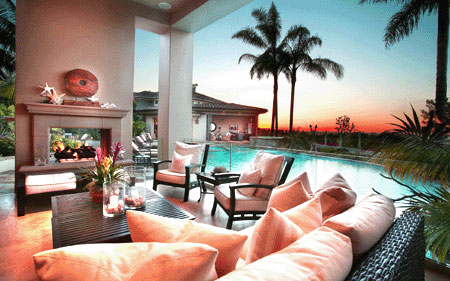 Some of the many questions I receive on this website come from people who want to become a home stager, but are not sure exactly how to make the change in their careers. Home staging is a wonderful profession, especially if you have the benefit of working for yourself. The hours are flexible and the pay can be great. Most of all, the personal satisfaction of helping people to market their real estate properties is effectively worth its weight in gold. I can truly say that I love my work and recommend the job to virtually anyone with the skills and spirit to become the best they can be.
This guide helps aspiring real estate enhancement specialists to learn the skills needed to begin working in the home staging profession.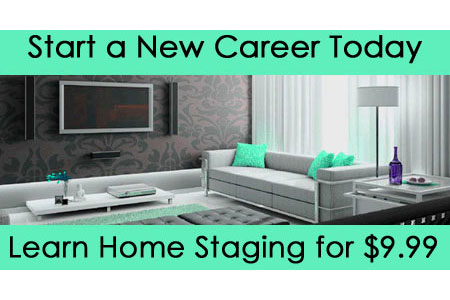 How to Become a Home Stager
If you are lucky, then you may already have many of the skills needed to work as a professional home stager. People with related work expertise in interior design, decorating, real estate and furniture are uniquely qualified for a fast track start in the property staging business. This is the same training I had when I decided to pursue staging as a career, since I had worked many years in interior decorating, landscaping, floral design and upholstery.
If you do not have a background in a related niche, then it is still incredibly easy to get the home staging training you will need to become a real success. There are many home staging schools and courses which will provide you with all the knowledge and tools you require to work as a staging professional.
There are also a number of large staging companies which will train you and then hire you to work for them right out of school. Free training and a virtually guaranteed job? Wow, that sounds like a terrific deal to me.
Become a Real Estate Stager Now
There is no time like the present to get into this exciting career field. The industry is expanding at a rapid pace and businesses need qualified home stagers to work with clients right now. The longer you wait, the more competition will eventually enter this field, since it is a hot vocational choice and has been recommended to people as a growth job market.
Training is fast and simple, and a quality home staging course will give you the confidence you need to get ahead in this industry.
If you work hard, you can become an independent contractor, a home staging consultant or even open your own full service staging business. The sky is the limit and the potential for long-term financial freedom is excellent.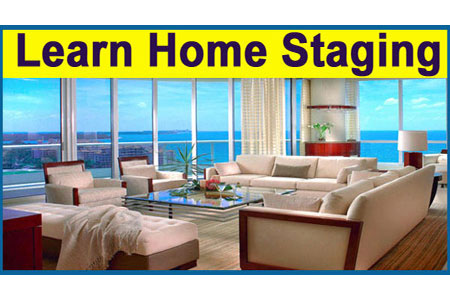 Do You Want to Become a Home Stager?
I get letters from many interested parties who want to learn home staging, but do not know where to go or whom to trust. While I sometimes recommend specific programs to individuals, I can tell you that there are many good educational courses in existence.
You can learn in the classroom, at home or completely online and still get all the information you need to land a fine job. The cost of a formal home staging education is not cheap, but the price can be easily recouped in a few weeks once you begin working. In comparison to other types of vocational training, home staging courses generally represent an incredible value, both in the cost and the time it takes to complete the program.
If you can work out a deal with a staging company to get free training and guaranteed employment, you will be a real winner. There is nothing at all to risk in this arrangement and you will not even have to stress about finding your first job in the industry.
Still looking for expert guidance on starting a new career in home staging? I provide all the knowledge and tools you will ever need in my best selling book.