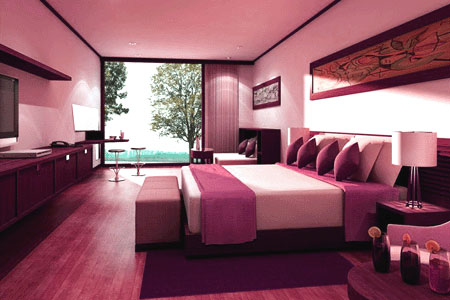 A bedroom makeover is a simple solution for sleeping spaces which do not need a complete renovation, but still could use some updating and aesthetic improvement. Making-over a bedroom is one of the easiest areas of the home to revamp and this easy home staging solution can help to add valuable richness and style to your décor. Best of all, a makeover in the bedroom does not have to cost much money and can be completed by virtually anyone.
This guide includes instructions for performing idyllic makeovers in your bedrooms to get any house sold.

Bedroom Makeover Considerations
Most bedrooms do not need structural work to make them better. Typically, a few surface changes will enact a drastic enhancement of the rooms fit and finish. Here are some of my favorite makeover tactics for the bedroom:
Paint the room a warm and inviting color in a neutral tone.
Remove any wallpaper or dated decorative borders.
Concentrate on the bed. Buy fresh and coordinating linens which will impart style, but will not be too taste-specific. When in doubt, and the décor of your home allows it, go contemporary with the theme. Add a few extra pillows for a plush feel.
Frame the bed with matching nightstands when possible. Try to keep the furniture at the same level as the bed. Use appropriate lamps on the night tables or mount fixtures to the wall or ceiling to save space.
Do not block the traffic flow in the room with too much furniture. Place pieces to allow at least 3 feet of open space between the bed and the furniture.
Do not clutter the tops of dressers and other pieces with any personal items, including picture frames and knick knacks. Remove visible television sets.
If there is space, add a small seating area, preferably near a window, and create a charming vignette with a chair, rug, table and lamp.
Bedroom Makeover Concerns
Many people just do not want to give up their personal stuff and are especially attached to their beloved TV in the bedroom. Remember, home staging is all about selling a lifestyle image, not catering to your own personal needs.  Sacrifice for a month, by putting those dusty pictures in storage and you will get the house sold. If you can not live without that TV, at least place it in a covered cabinet or mount a flat screen on the wall.
Never forget to clean out those closets and organize them so that they will appear larger. A cluttered closet is a real turn off for a prospective buyer and you will be moving soon anyway.
Start packing early and get rid of anything you do not need anymore. Have a garage sale, donate to charity or just place unused items in storage for the short term. This will make your closet far more desirable in the minds of buyers.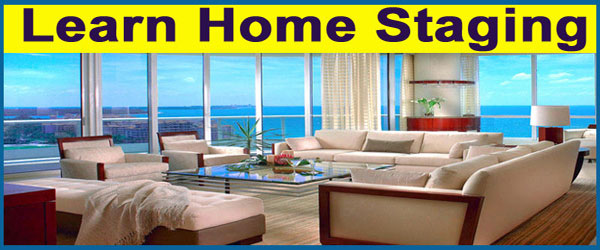 Bedroom Makeover Pointers
Making-over the bedrooms of your home is one of the many home staging techniques which will help sell your property faster and for more money. Bedrooms are very easy to prepare using 100% DIY staging, with or without the help of a professional real estate staging consultant.
In fact, if you can create a terrific atmosphere in the master bedroom and an improved look and feel in the remaining bedrooms, you will have already built additional equity into your home. Just remember to keep these areas incredibly clean, as this is the first and foremost general rule of all home staging designs.
For more info, please study my section detailing home staging bedrooms.