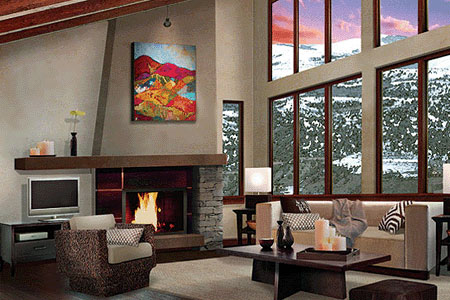 A family room makeover can really help to sell your property for top dollar. The family room is a great place for every member of the household to get together and spend time together. Unfortunately, this often means that the space becomes cluttered, disjointed and lacking a central focus or defined use. It is typical for many family rooms to eventually take on a multipurpose work/study/play functionality, which can detract from the aesthetic appeal of the space.
This essay re-focuses attention on presenting a family room that will wow prospective buyers with charm and usability.

Family Room Makeover Conundrum
Some families do not recognize that their great room needs help at all. They enjoy their space, but are not considering how potential buyers will view the home. Others know that their family room may need some help, but are not sure exactly how to go about making over the space to become more desirable to buyers.
Home staging is the answer to both of these problematic concerns, since staging will help redefine the space with form, function and universal appeal. Making-over a family room is usually a fast and easy endeavor. All it takes is some expert guidance for you DIY stagers out there or hiring a home stager for those sellers who prefer to have all the work performed for you.
Family Room Makeover Tips
Here are some of my personal favorite solutions to the typical unaesthetic family room dilemmas:
First, it is necessary to clean out and declutter the space. Basically, remove all the extraneous furnishings and personal possessions from the room and only leave the items which are needed to fulfill the décor.
Less is more in the family room. Consider the proportion of the space before choosing the exact items to fill the room.
Depersonalize the area by removing family photos and any distracting collections.
Define the space by choosing a style to fit the home décor. If you have a separate den, I advise making the family room more formal. If not, then consider a cozier and less formal style.
Try to hide electronics, such as the TV, video game systems and stereo equipment, in enclosed storage for a neat and tidy look.
Be sure to define the focal point of the room, such as a large window with a scenic view or a fireplace.
Keep the color palate warm and inviting, but neutral and certainly not taste-specific. Use art and accessories to add spots of more intense color in the room.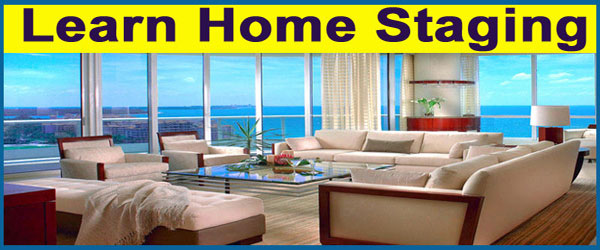 Family Room Makeover Suggestions
Home staging strategies will help you to enact simple and easy makeovers all over your residence, for far less than the cost of professional renovation. Family rooms can be updated and enhanced with the most basic ideas, such as staging with furniture, staging with art and staging with lighting. Adding some nice architectural details, such as moldings, can be a wise investment, as well.
To learn more about simple solutions for improving the look and feel of your family room, weigh your options for performing home staging. You may decide that a full service home stager works best for you, while others may be inclined to pursue DIY home staging methods. Either way, you will be happy you took the time and effort to prepare the home, since statistics clearly show that property staging helps to sell any house faster and for more money.