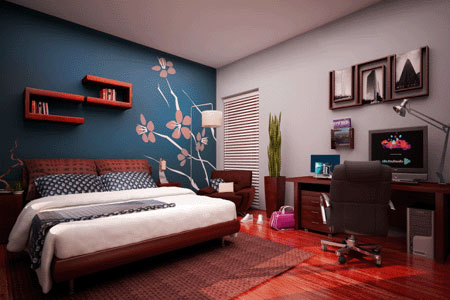 Guest room staging is one of the easiest and most cost effective of all home staging strategies. Guest quarters are not generally used full time and many people do not use them much at all. This makes staging the room easy and maintaining the idyllic look a breeze. Unlike some of the high traffic areas, guest room home staging will likely to require very little upkeep once the original design is perfected.
This resource section details the perfect way to prepare a guest room to attract prospective buyers to make lucrative offers on any property.
Approaches to Guest Room Staging
Just like bedroom staging, many of the same rules apply. Concentrate the focus on the bed and make it a beautiful centerpiece in the room. Keep décor particularly neutral and do not use the closet to store your extra stuff. Instead, place a nice robe on a hanger, along with some fresh slippers and towels for your prospective guest to use.
Place some books on a table or shelf, along with a few coordinating accessories reflecting travel or world culture. A coffee maker is nice for the room, if it will integrate nicely into the design.
In essence, think about creating almost a bed-and-breakfast-type appeal from your guest quarters. This ambiance will really make potential buyers warm-up to what would otherwise amount to an unused bedroom.
Guest Suite Home Staging Concerns
Most sellers like to use their spare bedroom or guest quarters as a catch all for their excess stuff. Since you are moving anyway, take the time to go through this assortment of items and sell, store or pack it for the upcoming move, prior to listing the home.
Leave the guest room open and airy to account for luggage and personal items which guest will bring with them. Although you are not actually setting it up to receive guests, the impression should be convincing, nonetheless.
Try to hide television sets inside a cabinet and you may even consider placing a small refrigerator in the cabinet, as well. This really will sell the bed and breakfast look and feel to your buyers.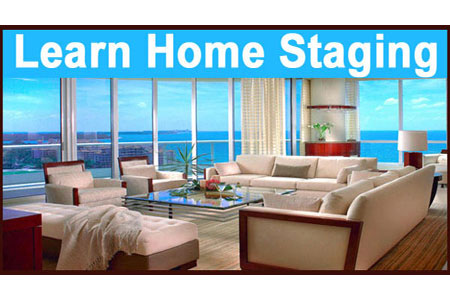 Guest Room Home Staging Strategies
Do not use the guest room as an animal room, a litter box room or any other use which will detract from its appeal. Instead, allow it to serve the function of dedicated guest quarters. After all, using the room for a dual purpose is simply screaming to your buyers that you do not have enough room in the home for everything you own.
Having a dedicated guest room or guest house is a luxury which will impress prospective buyers and set the stage for a nice offer on your property.