Joining a home stager association is one way to enjoy vocational support, educational opportunities and credibility from a large and established organization. The home staging business is rather new, historically, so there is only a handful of quality real estate staging associations in existence.
Many of these groups are run by, or affiliated with, the various home stager training programs which offer educational guidance to aspiring stagers, and allow membership in the association upon graduation. It is always a good idea for serious real estate enhancement professionals to invest in membership in one or more of these groups, since the cost is relatively low and the benefits can be truly valuable.
This guide provides an objective view of home stager organizations and associations.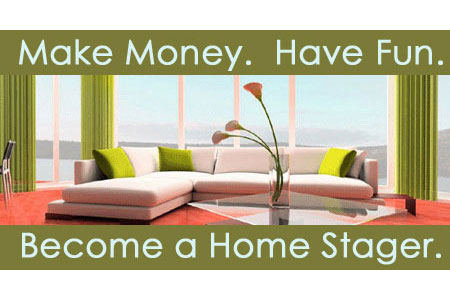 Real Estate Stager Associations / IAHSP
The International Association of Home Staging Professionals or IAHSP is the largest home stager's association in North America. Founded in 1999, this organization is doing everything possible to propagate the staging professions to new heights, as well as maintain quality controls within the industry. The main qualification for joining the IAHSP is to become an accredited home stager from ASP (Accredited Staging Professional).
Both the training from ASP and the IAHSP organization are the creations of Barb Schwartz, who is one of the most recognizable faces in the property enhancement industry.
Home Stager Association Options
There are many smaller organizations popping up and no one knows for sure which will be around in 5 years, 10 years or indefinitely. Two of the larger groups include The American Society of Home Stagers and Redesigners (ASHSR), and the Real Estate Staging Association (RESA).
Make sure to research any organization before laying out money to join. Try to ascertain exactly what benefits will be provided to you and what you will need to do in order to maintain good standing as a member.
Be cautious of any ultra-expensive ongoing educational requirements which must be purchased through the association itself. This may be a common scam designed to make the organization lots of money at the expense of its members.