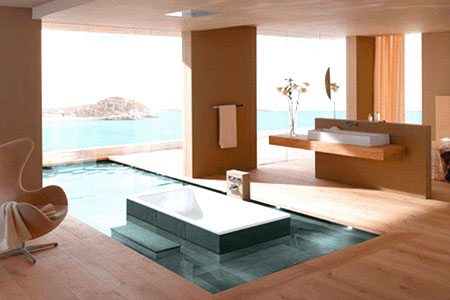 Home staging architectural details is the art and science of drawing the eye to all the natural built-in beauty of the residence and the interesting fine points contained within the style of construction. Architecture makes every house different and unique in its own way and home staging is the ideal solution for pointing out these priceless and specific details of a property to every potential buyer who comes to view the house. Ignoring the style of the architecture is a common mistake of novice and DIY stagers alike.
This article provides an overview of recognizing and highlighting details within the architecture of the home itself.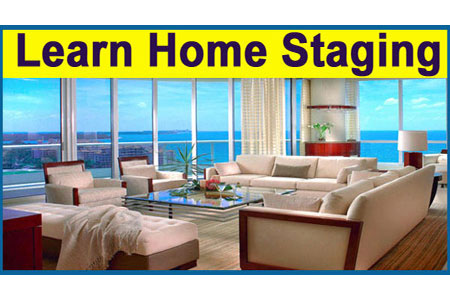 Highlighting Architectural Details
Architectural details are the features which are built into the house and present a certain style, look, feel or decoration to the space. Some of the most common types of architectural details include: moldings, mantels, ceiling medallions, stairway construction, wall niches, floor inlays, high, domed or tray ceilings, gable decorations and other interior and exterior items.
Architectural details are created to impart beauty and interest in a space, distinguishing it from a home with more ordinary construction methods. Although usually associated with older homes and luxury housing, architectural detailing has made a huge resurgence in modern building in the past decade.
Home Staging Architectural Details Techniques
In order to benefit from the wonderful details built into your home, it is absolutely vital that buyers notice them. In order to facilitate this, sellers can use proven home staging strategies to lead buyers around the residence, using traffic-flow optimization, and get them to stop to observe the details of the property, both inside and out.
Home staging can be used to enhance positive architecture, but can also be used to camouflage less desirable facets of a property. The whole theory of home staging states that the design should provide ample encouragement for potential buyers to notice all the good and virtually no chance to focus on anything bad.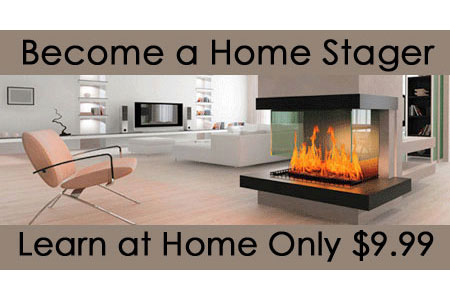 Guide for Home Staging Architectural Details
Staging architectural details does not have to be difficult and much of the planning is simply common sense. For example: You want your buyers to look up to notice your 10 foot ceilings and custom crown molding, but how do you ensure that they will do so without standing there, literally pointing to these factors?
Easy. Begin by hanging interesting art at eye level and continuing vertically to bring the eyes up. Continue this trend throughout the room by hanging window treatments far above the actual window, from ceiling to floor. This will also draw the attention upwards, conveniently showing off the other wonderful features of the room. There is a definite solution for every possible scenario.
To learn more effective home staging tips, contact a qualified property stager or consider using DIY methods with or without the guidance of a home staging consultant.