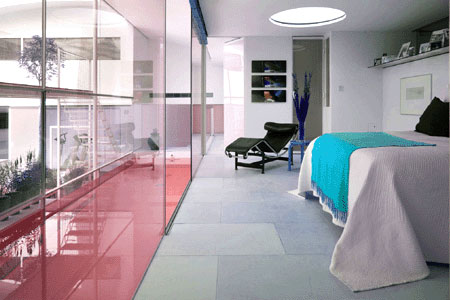 A home staging certificate is an awarded credential earned after completing an accredited home stager training program. Any person who successfully graduates from a home staging school will be pronounced to be a certified home stager by their learning institution. Although certification is not required in order to work in the real estate staging industry, it is certainly a valuable asset which will help anyone to succeed in this competitive business.
This essay examines the value of certification as a home stager and how aspiring stagers should go about selecting a program of study to gain certification.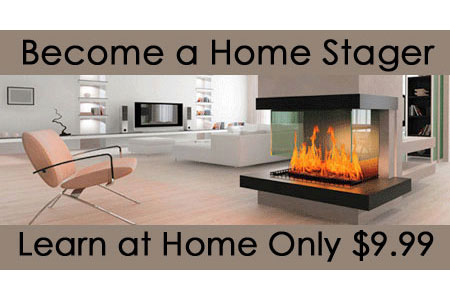 Pursuing a Property Staging Certificate
In order to become certified, a person must satisfactorily complete the recommended course of studies in a home staging course, either online or in a classroom setting. This training typically takes only a few weeks and is not very expensive when compared to other forms of higher education or vocational school. Once certified, a stager might have to take part in continuing education, in order to maintain their good standing with their accrediting school.
Ongoing educational requirements vary greatly from program to program, so contact your school for more detailed information.
Real Estate Staging Certificate Value
Certification is not required by any government or municipal agency. In fact, there is absolutely no regulation of the home staging industry by any sanctioned body. There are many different staging schools and each has their own qualifications which must be met in order to gain certification. Of course, not all these courses are created equal and some have a far better reputation than others with knowledgeable industry insiders.
It is wise to invest in a quality and respected program, rather than compromise by enrolling in a sub-par training course. After all, if the educational program is not good, then the skills developed will not be very good either.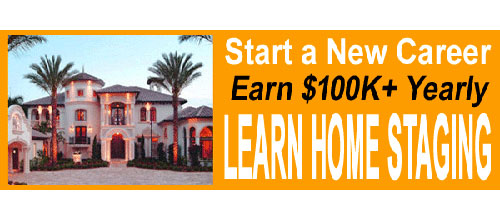 Home Staging Certificate Credentials
I always recommend certification to new and aspiring home stagers-in-training. Becoming certified by a quality school is a fast track to success in this business and will certainly make it much easier to get your first job.
Luckily, many staging schools are affiliated with or even directly run by major staging companies. Therefore, most graduates will receive their first job via placement assistance or direct hire practices. This makes the cost of the training an even better value, since a paid position is virtually guaranteed.