Home staging pictures are one way of getting ideas for your own DIY property improvement plans. Pictures are available in staging books, magazines, websites and on television shows that are dedicated to real estate marketing and interior design. There is an old saying which is so true when it comes to visual depictions of staged rooms and outdoor spaces: "A picture is worth 1000 words".
This dissertation centers on the value of quality pictures of home staging when planning and executing designs, as well as when actually marketing the staged property.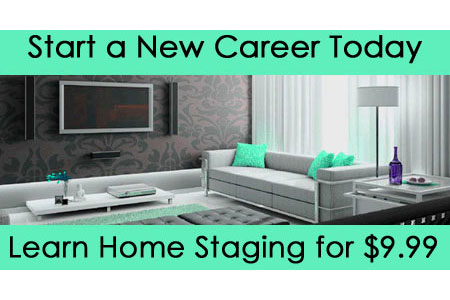 Learning from Home Staging Pictures
While pictures may be good sources of inspiration, it may be difficult to capture the exact effect portrayed in the image. Before attempting to recreate an staged room seen in a picture, take some time to study the visual carefully. Look at the room in terms of color, proportion, placement and flow and remember to keep these criteria in mind when attempting to duplicate the design scheme.
Pictures are only 2 dimensional, so it will take a bit of talent and creativity to realize a good result when trying to replicate a space that is seen staged in a photograph.
Taking your Own Home Staging Photographs
Taking quality photos of your own staged home is crucial when trying to market the property on the open market. I feel that this aspect of staging is so important, I wrote a dedicated article on it titled home staging photos. If you are planning on selling your home and have already staged it to sell, I recommend you read this page and follow the guidelines to maximize the return on your staging investment.
For professional home stagers who may be reading this article, always remember to take before and after photos of your work in order to build a portfolio which can come in handy in your career. Besides being a reference for you and a source of inspiration, these pictures can also help you to get a job or even to secure new clients. It only takes a short time to document your efforts in photos and you are sure to benefit greatly from this seemingly insignificant little additional step.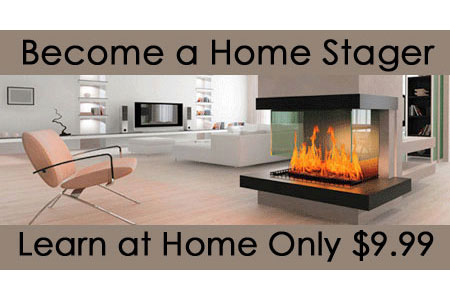 Suggestions for Perfect Home Staging Pictures
Pictures truly do convey so much detail and can be all you might need to find the ideal balance in your own staging designs. The best part about studying staging pictures is that you can get an idea of how different colors, textures, materials and styles will work together, before placing any of these elements in your actual home. This can save a huge amount of time, effort and money compared to redoing work which does not turn out as hoped or planned.
To learn more about how pictures can be used to provide new staging techniques in your residence, talk to a qualified real estate stager or simply go about making a nice collection of your own photos and then get to work.