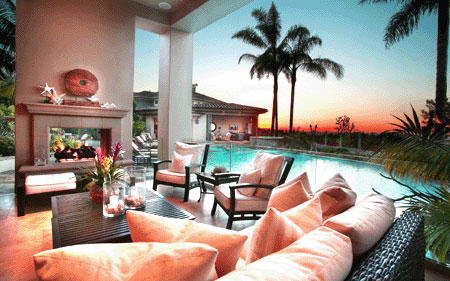 Staging an outdoor space is just as important, if not more crucial, than the interior home staging which is accomplished on any salable property. Exterior space is always on the list of buyer wishes, and in some real estate markets, outdoor space is more vital to the sale than the indoors could ever be. If you are enlightened enough to use interior home staging as part of your real estate marketing plan, make sure that you continue the benefits of the staging design right out into the outdoor spaces for maximum buyer appeal.
This dialog examines the role of staging the outside spaces in the grand scheme of property marketing.
Professionally Staging an Outdoor Space
A professional home stager should always address any aesthetic issues which may exist on the outside of the house. This is particularly true for concerns which may diminish the curb appeal of the home, since first impressions are so important for a positive property viewing.
Professional stagers will look for problems with your exterior spaces and suggest remedies which will enhance the overall value of your residence. Additionally, stagers will take time to decorate the outdoor entertaining spaces, revise landscaping and even suggest ways of making the yard or terrace areas more spacious and functional.
DIY Staging an Outside Area
Do-it-yourself home staging is a fast growing aspect of preparing a home for sale. Many DIYers love the challenge offered by staging their homes and are willing to learn all they can to get the job done, without any professional assistance whatsoever.
However, many sellers find this task a bit too daunting to do it alone, so they stick with the DIY plan, but hire on a staging consultant to offer them a comprehensive plan to get the job done like a pro. This course of action is always a terrific compromise for sellers who like DIY and want to save lots of money, but still demand professional quality results.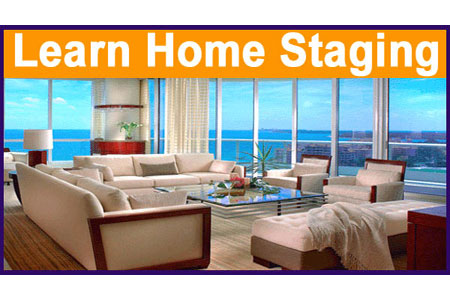 Staging an Outdoor Space Considerations
Make sure to address every possible area of your property when staging the outdoors. Do not think you can ignore any part of your yard, since buyers will look everywhere. Never move junk and clutter from one place to another. Instead, get rid of it, so that it will not become a big turn-off when it is discovered in your shed, garage or behind the tree line.
To get professional help staging the exterior of your home, contact a home stager near you or learn more about sweat equity methods, using some quality home staging books.