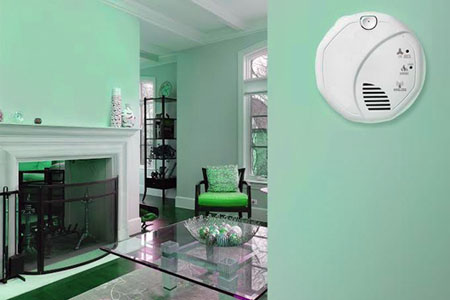 Smoke and carbon monoxide detectors should always be installed in any home that is being marketed for sale.  In many areas of the world, these devices are mandatory and their absence can place barriers to a successful sales process.
Smoke alarms and carbon monoxide detection devices save lives.  It is as simple as that.  In most cases, selling a home requires that it meet current safety regulations, including the inclusion of appropriate detection devices for fire and noxious gases.  Even when inclusion of these devices is not regulated and legally required, their presence in a home will give prospective buyers extra piece of mind and demonstrate that the current owner cares enough about the property to help protect it with these effective safety devices.
This essay details recommendations for smoke detectors and carbon monoxide detection equipment in any piece of salable real estate.  We will also look at some other useful safety devices that may be wise to employ in the home.

Smoke and Carbon Monoxide Detector Laws
In many areas of the world, residential properties must contain adequate smoke, fire and carbon monoxide protection in order for the property to be transferred to a new owner.  These regulations may be placed by the local, state or federal government, as well as by the buyer's mortgage lender or home insurance company.
There are typically detailed rules for where these devices must be placed and how many must exist within the structure. Your listing agent will certainly know all the details of the regulations that apply to you and your home, so be sure to ask them before the residence is actually offered for sale.  Complying with these rules should always be completed in advance of the first prospective buyer coming to view the property.
Besides for requirements set by governmental and indemnity business authorities, the need for smoke, fire and carbon monoxide detection gear should be considered on a personal basis.  If people are living in the home, their lives must be safeguarded.  Installing these devices is a vital part of the overall safety plan for any family.
Installing Smoke and Carbon Monoxide Detectors
Installing smoke detectors and carbon monoxide detectors is fast and easy. Virtually anyone can do it without having to hire a professional contractor. Most of these devices run on batteries and can simply be attached to a wall or ceiling.  Some are powered by electricity and must be plugged into an appropriate outlet.  Installation of any of these products can usually be completed in 5 minutes or less.
Some varieties of smoke detectors and carbon monoxide detection equipment must be hardwired or tied into an existing comprehensive home security system.   These types of products should always be expertly installed by qualified contractors to be sure that they are safe, effective and compliant with building codes.
Smoke detectors and carbon monoxide detectors that are linked to a central station monitoring center are the most effective,. This way, the property is always protected against all threats, even when the occupants are not home to hear any alarms that might sound.  Instead, the device calls for help to a monitoring center, which in turn, can contact the appropriate municipal authorities.
Once there is an adequate number and variety of threat detection devices in the home, the occupant must continue to monitor and maintain these devices as recommended by the manufacturer.  This may mean changing batteries regularly, testing the devices weekly or monthly and making absolutely sure that all residents understand how the devices work and what each type of alarm means.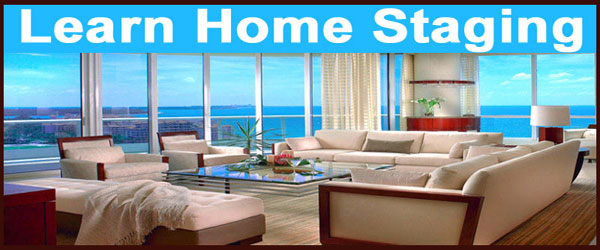 Be Proactive with Smoke and Carbon Monoxide Detectors
Selling a home entails doing lots of work in order make get the deal done, while making the most money possible.  It is crucial to consider the inclusion of carbon monoxide and smoke detectors when staging any home for sale.  This is a simple reminder for professional stagers to remember, as well as a tip for DIYers to keep in their minds, as well.
Besides these often required safety measures, other related devices might also be worth considering, especially if the home already has a comprehensive alarm system installed with central monitoring capabilities. The following add-ons will all please prospective buyers, especially those families with young children:
Gas detectors can monitor the home for leaks from propane tanks, natural gas lines and other sources of hazardous vapors.
Intrusion alarms can help protect a home against burglary and invasion by all manner of criminals.
Moisture and flood meters detect water on the floor of the residence and can prevent huge losses from broken water lines, leaking pipes, damaged appliances and roof problems anywhere in the home.