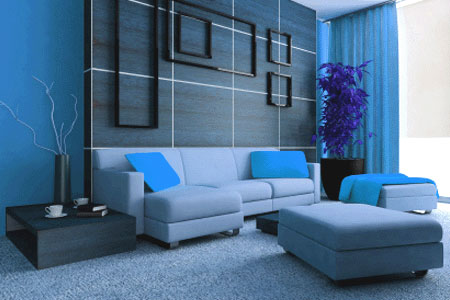 Virtual home staging can be accomplished using computer technology or actual scale modeling. Virtual staging gives home owners an idea of how their rooms will look without actually changing a thing in real life. Virtual reality technologies are great home staging tools which can help to attract and retain clients for design professionals in the industry. In essence, virtual property staging is a simulation of décor enhancement, used to determine if proposed alterations will be more aesthetic, as well as functionally practical.
This dialog investigates the various types of virtual reality staging applications that can improve your own interior designs.

Virtual Home Staging with Computers
Computer home staging is featured on several television shows. Sophisticated computer software allows accurate mapping of room dimensions and architectural features. Once the room is set up on the program, the new décor can be created with simple clicks of the mouse. Users can change the color of the room, add or remove furniture, art and accessories, and even account for lighting and flooring features.
Computer staging requires some good technology skills and an investment in both the hardware and software needed to perform the virtual home makeover. However, the results of computer simulated staging can be fantastic and will really mimic the actual look and feel of the room once the changes are made. If you truly want to impress clients, this is the way to go.
Virtual Staging with Modeling
There are 2 main forms of modeling used in home staging:
Two dimensional modeling involves basically drawing the floor plan of the home on graph paper and then adding cut-outs to represent furniture, art and accessories. This method is fast and effective, but does not allow the client to really experience the impact of the décor in the room, only the placement.
Three dimensional modeling uses miniatures, that are placed on a flat surface, representing the floor plan of the room. Walls can be added to include artwork and lighting, for a diorama effect, much akin to a dollhouse.
Modeling is easy to do and once many pieces are prepared, it can be the fastest and simplest method of conceiving staging strategies in real time.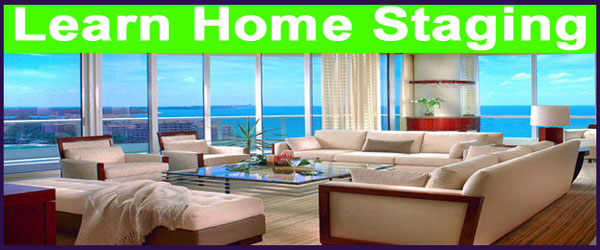 Virtual Home Staging Practices
Many home stagers like to use virtual reality simulations on a computer, while some may enjoy using scale models. Others prefer to work exclusively with mental imagery and actual furniture. It is really just a matter of choice and preference.
Some homeowners would like to get an idea of what the room will look like, prior to changes being enacted. For these clients, virtual real estate staging is a perfect people-pleaser. However, some of the world's best property stagers do not use staging simulations at all, since they already have a vision of the room in their minds and have a natural gift for placement and proportion.